Watch out! The Birmingham Clean Air Zone starts today – Electric cars exempt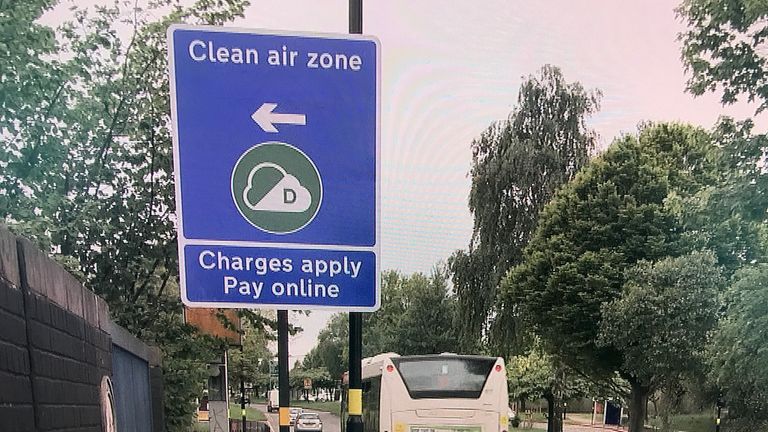 Charges will apply to many vehicles travelling into the city centre from Tuesday, 1 June 2021.
Electric vehicles are exempt from payment
The city becomes the third in England, after London and Bath, to introduce a clean air zone. A number of other cities are making plans to charge polluting vehicles.
Drivers of cars, taxis and vans will be charged £8 a day, while drivers of larger vehicles, including HGVs and buses will have to pay £50 per day.

'Shockingly bad': Businesses condemn timing of introduction of Birmingham clean air zone – Sky News – May 2021
"One in 19 deaths in the UK are linked to air pollution – that's 25 times more than the number of people killed in traffic accidents."
"The real problem with air pollution is it's really unequal and it doesn't affect everyone evenly and so it's mostly people from low income backgrounds or people who live close to very busy roads for instance who breathe toxic air and they're not the ones who pollute the most."
Valentine Quinio, a researcher from the Centre for Cities, says action is needed to tackle what she describes as a "health emergency".
Zone Location
Birmingham's Clean Air Zone covers all roads within the A4540 Middleway Ring Road but not the Middleway itself.

So if you are driving on the ring road, you won't get charged – only if you go inside it. This includes part of the A38 which starts at Aston Expressway and then becomes chargeable on the section where it goes inside the ring road at Dartmouth Circus.

Birmingham Clean Air Zone Map – exactly where charges apply and key locations – Birmingham Live – May 2021
Map of the Birmingham Clean Air Zone
Related Posts